Electric Motor Repair Case Study – 9000HP Boiler Feed Pump Motor – "On-Site Findings"
October 8, 2016
On March 09, 2015, HECO was called in to help evaluate vibration and noise concerns with a coal-fired power generation plant's Boiler Feed Pump Motor. (9000HP, 1800RPM, 13,200v, Siemens Allis). Initial information from the plant vibration team indicated rotor related issues. Review of the data provided showed a possible rotor bar pass frequency.
This is the first article in a series of articles on this Boiler Feed Pump Motor case study. Articles will be released over 3 consecutive weeks. This article focuses on the on-site findings and the determination to pull the motor for repair. The second article is based on the inspection findings in the repair shop. The third article will show the corrective repairs taken to prevent the failure from recurring.
Data Supplied by Plant Vibration Personnel: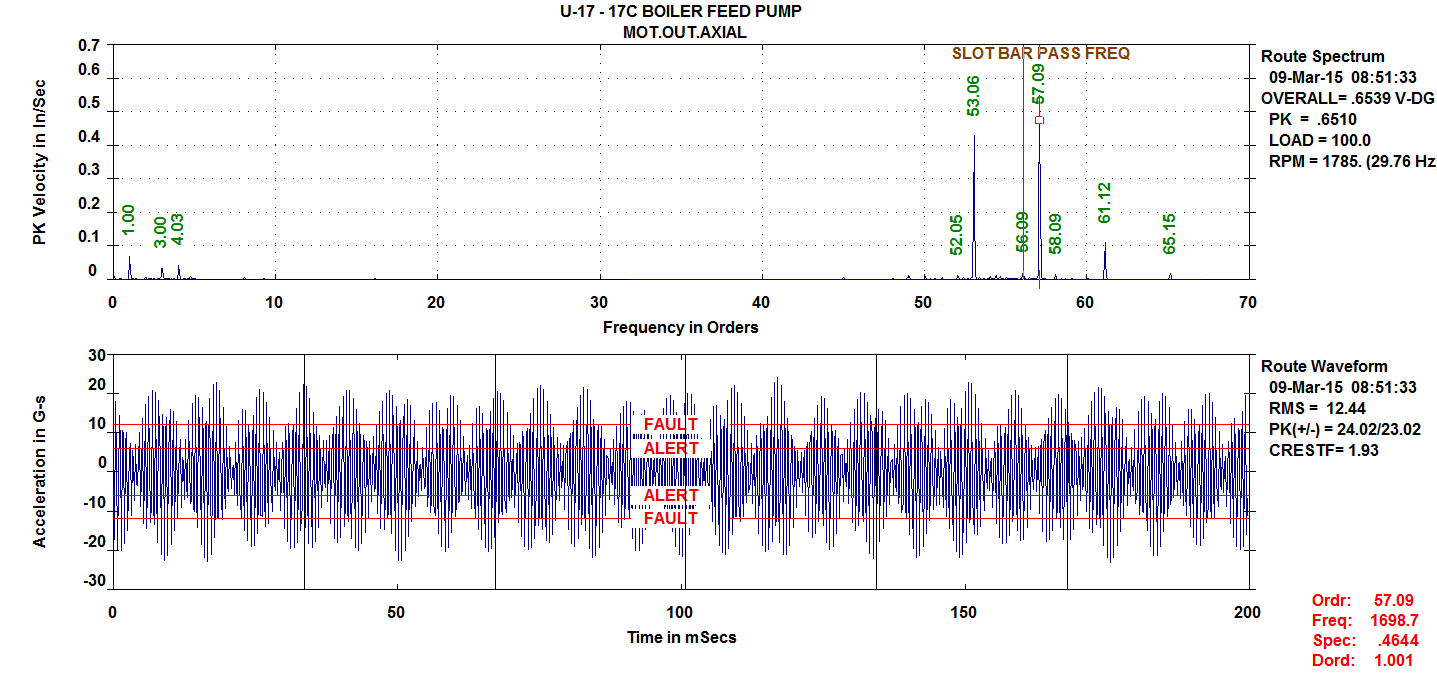 The initial information lead to the recommendation to perform a "current spectrum" analysis on-site. The testing performed (after 4 hours of unloaded run time) showed no indication of cracked bars was present. Cracked rotor bar testing requires that the motor be at least 50% loaded.
Motor Current Signature Analysis: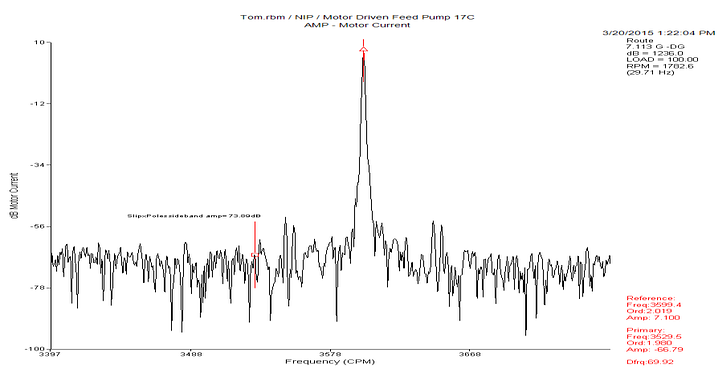 Vibration data was very similar to the sister motor HECO repaired, 3-31-2010, where the bar cracked away from the shorting ring, centrifugally lifted and caused major damage to the stator winding and rotor.
At this point, an on-site visual inspection was recommended to see if anything further could be learned or concluded (I.e. Why the noise and vibration?). While on-site 3-23-15 the motor was inspected by removing covers to look inside. During this inspection it was found that this motor was extremely packed/plugged with dirt. This condition was very similar to past inspections and findings on sister motors dating back to 3-23-03. After the visual inspection it was recommended the motor get removed from service due to the extreme dirty condition found inside and because of historical experience with these motors.
Visual Inspection Results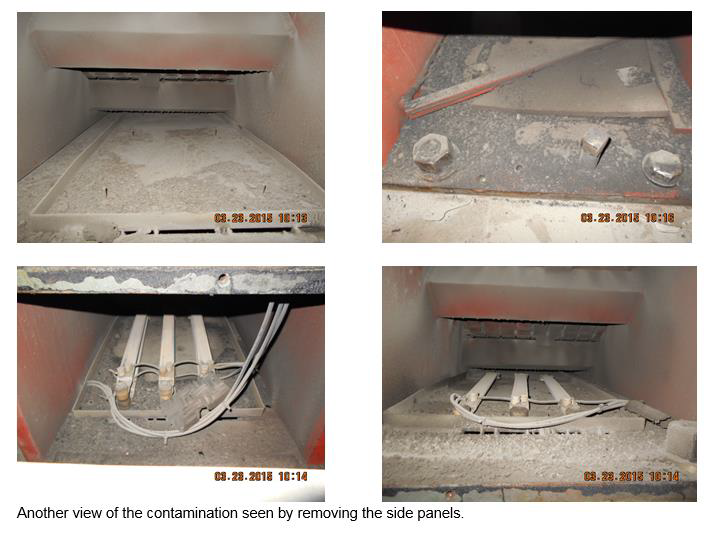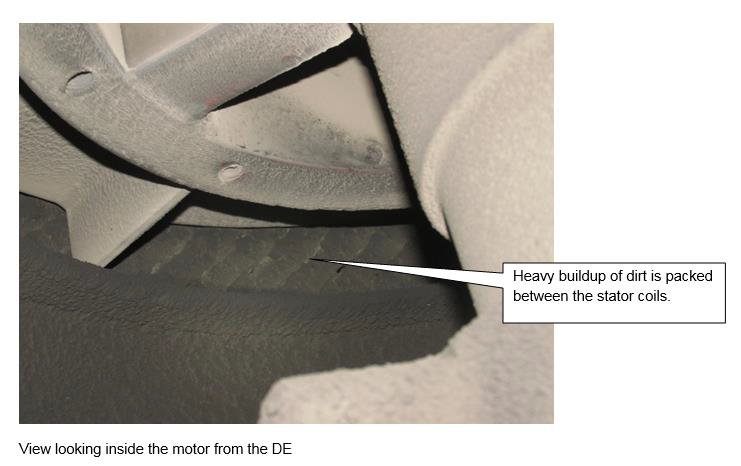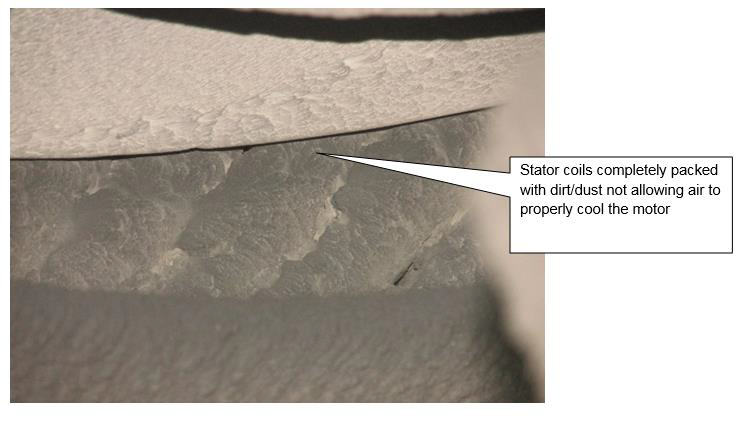 Stay tuned over the following two weeks as we release the second and third articles on this case study. You will be able to see what was found during the "in-shop" inspection process as well as the repairs taken to correct the issues.
Posted in Repair