Kalamazoo Service Center/Corporate Headquarters
Our capabilities and services include:
Large Electric Motor Repair: Lathe machining capabilities up to 96″ swing, so we can repair the largest of rotating components within an electric motor or generator
Low, Medium, and High Voltage Rewinds in our 10 Ft. Diameter Vacuum Pressure Impregnation (VPI) system to ensure a void-free, cooler-running, longer-lasting electric motor winding.
Von Roll Mica MAX Insulation system for 11kv+ VPI Motors
Two (2) Clean winding rooms with largest having 50 Ton Lifting Capacity!
DC & AC HiPot (High Potential Testing) available up to 50KV, 3.5 Amps
Quality reconditions that increase motor life and prevent failures
Computerized diagnostic equipment that provides accurate and complete testing of the electrical components within an electric motor or generator
Testing capabilities of up to 13.8kV, 4000kVA, enabling us to apply full voltage to a motor, thereby simulating the full-voltage environment that exists within a given plant
Computerized vibration spectrum analysis on an isolated test stand that yields true vibration readings on the motor individually, which can then be compared to the motor's in-plant performance
Dynamometer testing up to (1,200HP) 4,400 ft-lbs that allows us to apply a load to your electric motor, further simulating how the motor will run when it is installed at the plant
An in-house machine shop to manufacture parts that meet or exceed the original manufacturer's specifications
Demagnetizing and degaussing equipment that allows us to remove residual magnetism from electric motor shafts, journals, bearing housings, etc.
We have the range of capabilities to perform these services on:
AC & DC Horizontal & Vertical NEMA Motors
230v, 480v, 2300v, 4160v, 6600v, 13,200v, & 13,800v Motors
AC & DC Horizontal & Vertical Above NEMA Motors
Synchronous Horizontal & Vertical Motors & Generators
Wound Rotor Horizontal & Vertical Motors & Generators
AC & DC Generators and Exciters
Fan-Cooled, Weather-Protected, Non-Vented, & Drip-Proof Motors & Generators
Explosion-Proof UL Motors
IEC Ex Explosion Proof Motor Repairs
Eddy Current Clutch and Press Drives
Additional Services:
Address
3509 South Burdick Street
Kalamazoo, MI 49001
Phone
Hours
Monday – Friday: 8:00 AM – 5:00 PM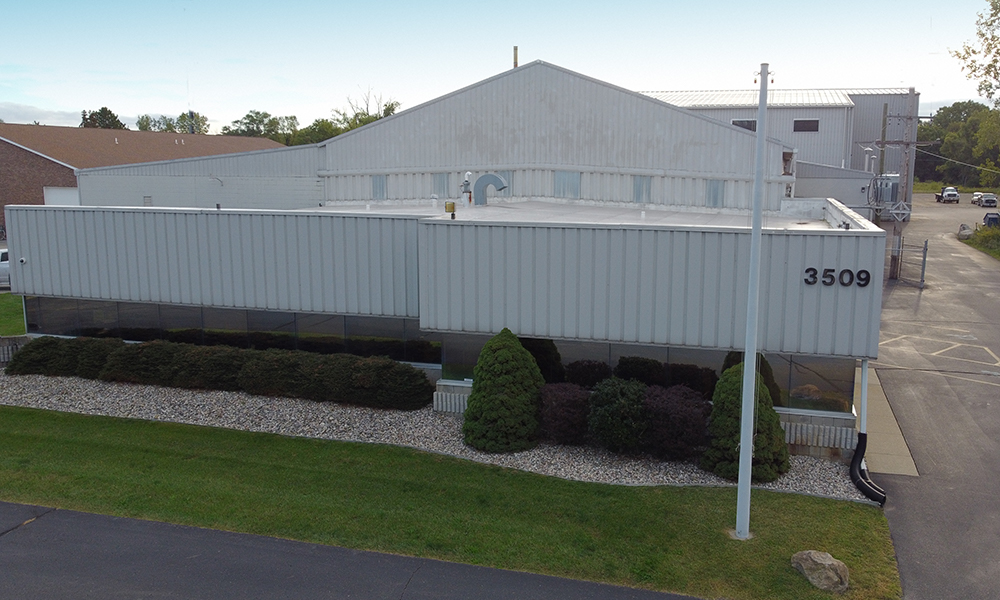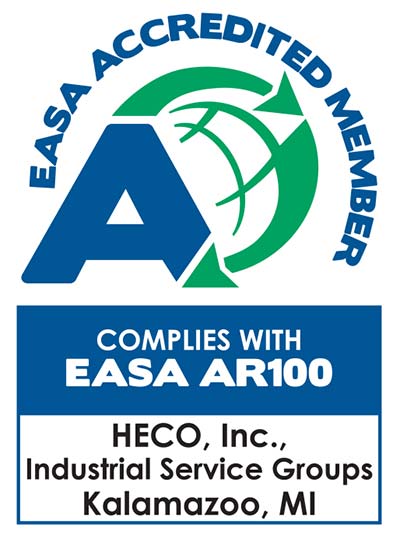 What to Look for in an Electric Motor Repair Shop
Download the Free E-book Today!
Get tips on selecting a shop that will help you minimize downtime and keep your plant running.
  View All E-books