a wide range of motor control services
HECO Predictive services group (PSG) provides a wide range of Variable Frequency Drive (VFD) and other motor control services including programming, start-up, retrofitting, and installation assistance. Our technicians are the go-to resource for any drives related issues or questions. We are experienced in a variety of manufacturers and can even supply replacements when it's time to upgrade.
VFD & Control Services we Provide:
Motor Control Retrofitting
DC to AC VFD Conversions
Eddy Current Drive to AC VFD Conversions
Variable Frequency Drive (VFD) Troubleshooting
Variable Frequency Drive (VFD) Programming and Start-Up
Motor Soft-Start Troubleshooting
Motor Soft-Start Programming and Start-Up
Synchronous, Wound Rotor, and DC Motor Control Troubleshooting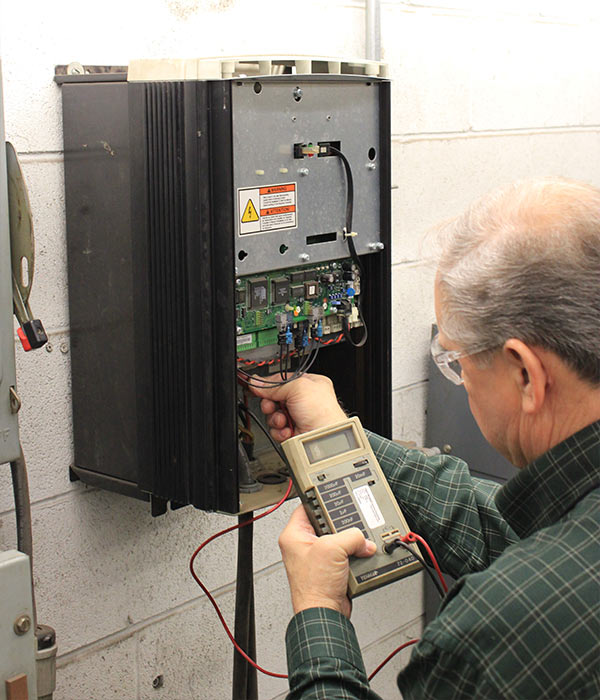 Take Advantage of Our Resource Library
Download a Free E-book Today!
Our E-books provide tips and describe steps to take that will help you minimize downtime and keep your plant running.
What to Look for in an Electric Motor Repair Shop
How to Get the Right Electric Motor
Reliability Maintenance is Good Medicine
Electric Motor Field Service: Is It Right for Your Facility?
NEMA Electric Motor Frame Standards
  View All E-books