don't have the staff or time? call HECO
When you have an issue that requires on-site troubleshooting or inspecting for an electric motor, but don't have the staff to handle it, just call HECO. Our dedicated field service teams will come right to your facility and get the job done. The right way.
We'll be there when you need us.
HECO technicians have the experience and expertise to identify the root causes of motor failure and can provide the preventive maintenance required to lower failure rates and maintenance costs.
HECO on-site motor inspections and preventive maintenance include:
Dry Ice Cleaning
Brush Maintenance
Motor Condition Inspections
Lubrication and Greasing Programs
Inventory with Audit and Survey
Bearing Changes
Babbitt Bearing Inspections and Repairs
Troubleshooting
Electric Motor Testing (Online and Offline) PdMA, Electrom, and Baker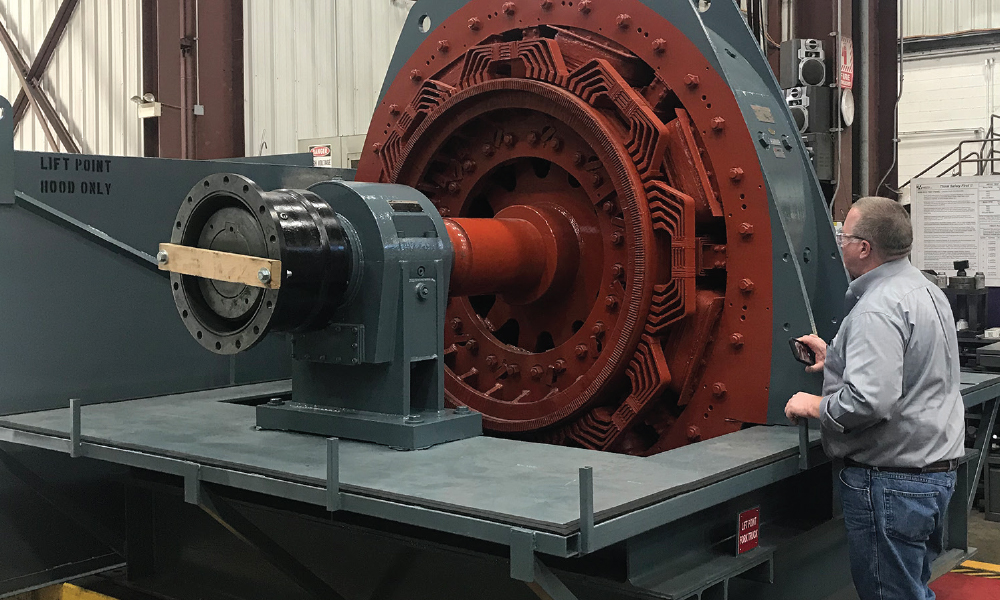 Take Advantage of Our Resource Library
Download a Free E-book Today!
Our E-books provide tips and describe steps to take that will help you minimize downtime and keep your plant running.
What to Look for in an Electric Motor Repair Shop
How to Get the Right Electric Motor
Reliability Maintenance is Good Medicine
Electric Motor Field Service: Is It Right for Your Facility?
NEMA Electric Motor Frame Standards
  View All E-books