HECO can remove your maintenance stress
In today's industrial environment, it's harder to find maintenance staff and coordinate multiple vendors. HECO can remove that stress.
When a motor goes down and you don't have the staff on hand to fix it, just make one call. We'll take care of the rest. We'll come in and do a walk-down; see what resources are required, then take care of everything from A to Z.
With a HECO turnkey repair, you don't have to do a thing.
We'll disconnect the motor, repair it, bring it back, reinstall, align, and reconnect it. It's a completely no-hassle way to get a motor up and running.
HECO provides:
Electric Disconnection/Reconnection
Removal and Repair
Reinstallation
Alignment
Commissioning
You'll go from having a motor that's broken, to one that fixed the right way by the right people for the job. You're only as involved as you want to be. Simple as that.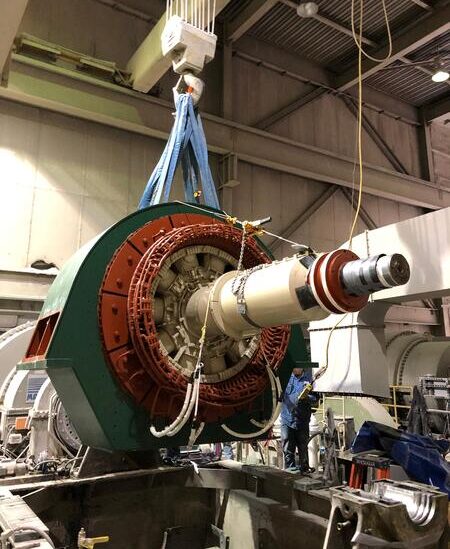 Take Advantage of Our Resource Library
Download a Free E-book Today!
Our E-books provide tips and describe steps to take that will help you minimize downtime and keep your plant running.
What to Look for in an Electric Motor Repair Shop
How to Get the Right Electric Motor
Reliability Maintenance is Good Medicine
Electric Motor Field Service: Is It Right for Your Facility?
NEMA Electric Motor Frame Standards
View All E-books