Prioritization
To maximize reliability of rotating equipment, prioritization of Repairs and availability of parts and manpower is extremely important. By HECO having an understanding of your plant and equipment through Equipment Management, we can usually determine the best path forward in a breakdown situation, including the following steps:
An evaluation is made to determine next steps.
The best path forward decision is based on long-term reliability. Quick fixes may get you running but are never the best solution for long-term reliability.
When should you pay to rush something? When shouldn't you?
We also consider other available options. Is purchasing a used item an option? Can modifications be made to other items to fulfill the need?
Observations & Findings
The Repair process should include an observation and findings procedure. This procedure/investigation will determine the primary and secondary cause of failure as observed in the shop at the time of initial inspection. This information is imperative when trying to stop repetitive failures.
Without consideration as to why an asset failed, it will likely lead to reoccurring failures.
Failure modes are recorded and logged into TracRat's "Primary Caused and Failures" chart.
Modifications to prevent further failures are also recorded.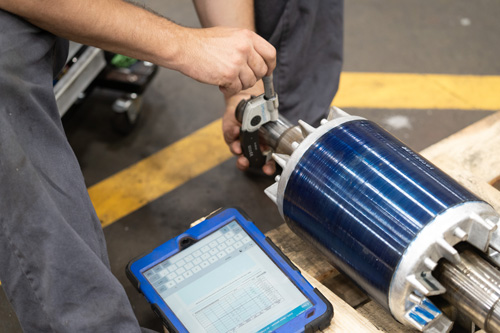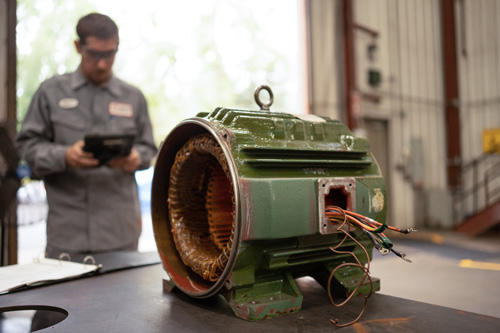 In HECO's Equipment Management System (EMS) programs, quality control is taken seriously and is a crucial part of Repairs.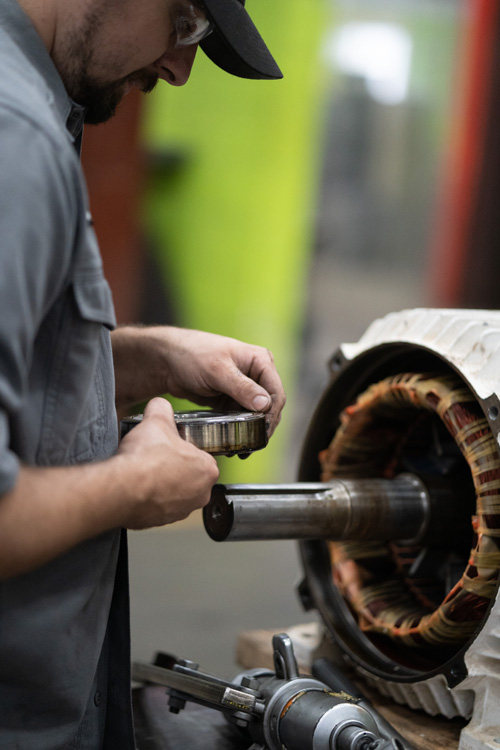 Quality Control
The repair process should work hand in hand with the Repair specification. The selected Repair shop should have a written Quality Control Procedure. This documented procedure should detail the processes taken to Repair the item for maximum reliability. The Quality Control Procedure does not vary from day to day or by situation of who the customer is or how long the Repair will take. In addition to the shop's quality control, what quality control points do you have?
Consider the following:
How do you test a motor upon its arrival back?
Are spares tested or just put on the shelf? How do you know it will run when needed?
Your vendors' quality control should include:
Technicians who are constantly being trained on new industry procedures and technology.
Measurements being taken and recorded in software that has allowable tolerances. This takes out human error.
Shop equipment that is periodically calibrated and results are documented.
Processes that have a signoff system in place.
How To Get The Right Electric Motor
Download the Free E-book Today!
Get tips on selecting a shop that will help you minimize downtime and keep your plant running.
  View All E-books