Tag & Survey
A plant survey of repairable assets is crucial to a successful Equipment Management System (EMS) program. All assets should be tagged with a unique identifier. At HECO, all pertinent information on the asset and driven equipment is loaded into our TracRat database. This database provides 24/7 access to a plant's in-service and spare inventory, Repair history, and installation information.


TracRat
TracRat is HECO's proprietary software designed for tracking equipment inventory, movement history, and Repair history. TracRat's asset library can store Repair history, final motor reports, installation information, and removal history. TracRat can find your asset replacement information in seconds from any location. In a failure situation, with a click of one button, a replacement asset can be found.
  Learn More About TracRat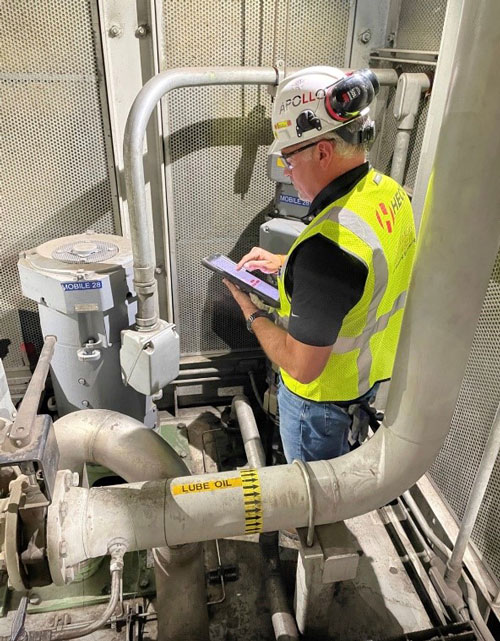 Having the right information on hand when a failure occurs will enable you to manage and minimize in-service equipment failure.
Trending & Analysis
Another feature of TracRat is the inventory analysis feature. After a survey of the in-service assets and the spare assets, we can run a report that will show if there are assets where there is no spare and where your plant would be vulnerable if a particular asset went down unexpectedly. TracRat can also show assets where you are over stocked or where you no longer have an application for it.
The trending portion of TracRat tracks asset failures. These failure modes are tracked and trended bring attention to the way an asset fails. With the data gathered during the survey and the failure type recorded in our shop, TracRat can trend where and why motors are failing. This information is crucial to a successful preventative and Predictive program.

Example of TracRat Change Log

Example of TracRat Primary Findings Pie Chart Graphs
How To Get The Right Electric Motor
Download the Free E-book Today!
Get tips on selecting a shop that will help you minimize downtime and keep your plant running.
  View All E-books