Manage/Control/Maintain
Often times critical spares are not maintained, and you do not know that the asset is not ready for service until it is needed and installed. Spare asset maintenance is crucial to plant reliability.
Assets should be tested periodically, and shafts spun to ensure readiness. For years, HECO has managed spare motors for small firms as well Fortune 500 companies. We can do the same for you.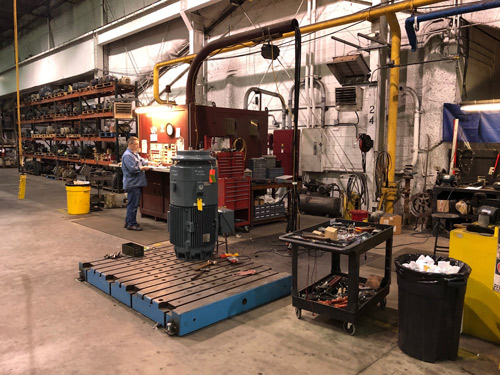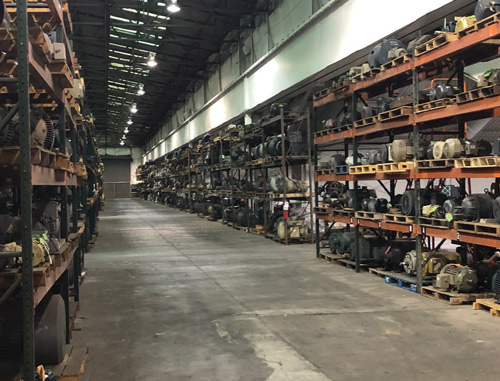 Manage
Based on a plant survey, we can make the determination of if you have adequate spares for all critical equipment.
Recommendations are made on maximum/minimum inventory levels.
We identify unique or long lead time items.
Identify/report "cross-over" assets. Cross-over assets could be used in other applications or other plants with minimal modifications.
Do you have assets that are no longer needed or no longer have an application? Removing these assets will open up space and lower carrying costs.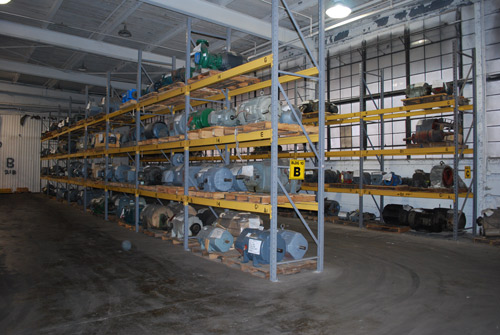 Control
Evaluate Centralized vs. Decentralized Warehousing.
Centralizing items lowers costs. All spare assets are in one place for everyone to pull from.
Control of the spare inventory will stop items from being taken without record and assure that items taken are replaced. No more surprises of being caught without a spare.
Inventory control assures a first in first out approach to management of spare inventory.
Control also assures that spare assets are not cannibalized or stripped of parts. Assets are complete and ready for service.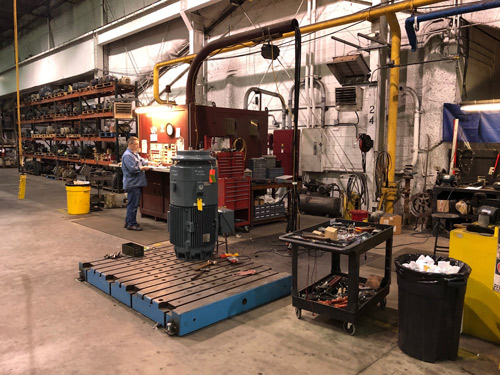 Maintain
Review and establish storage practices. Items are stored in a heated, clean, and dry environment.
Ensure availability and accessibility of spares 24/7.
Receive asset acceptance and testing and reject as required.
All items repaired or new are tested to assure specification compliance.
A full run test is provided, if available.
Spare items are maintained through periodic electrical testing and must have shafts turned.
Periodic testing of the highest critical units ensures readiness for service.
How To Get The Right Electric Motor
Download the Free E-book Today!
Get tips on selecting a shop that will help you minimize downtime and keep your plant running.
  View All E-books