Electric Motor Ball Bearings Types & Options
June 29, 2016
Most electric motors in industrial facilities consist of rolling element bearings, either ball bearings or roller bearings. We will explore these different types of bearings and sealing methods in this article.
Ball Bearing
Used in direct coupled applications. These can handle axial as well as radial loads.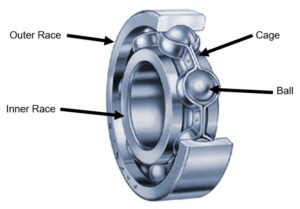 Roller Bearing
Used for belted applications, generally in 150HP and above motors. The motors need a radial load and have no ability to handle axial loads.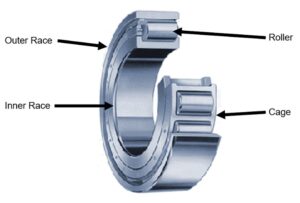 Sealed Bearing
Generally used in smaller motor applications. These limit the entry of contamination greatly. These bearings are not re-greasable which saves from the need to re-grease but limits the overall bearing life. These bearings have limited life spans and require replacement upon any signs of issues.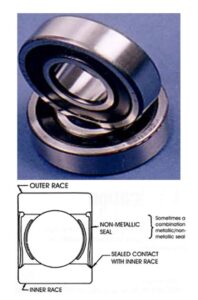 Shielded Bearing
These bearings restrict contamination from getting into the rolling elements at installation and during operation. The shields help to retain the lubrication into the bearing chamber. The balls are re-lubricated with packed grease by the slinger which feeds the inner race. These can be re-lubricated but without any relief, pressure can build up and force the shield against the cage or rolling elements.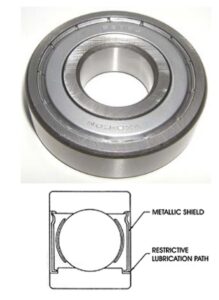 Open Bearing
These bearings are not shielded or sealed therefore they minimize friction and allow for cooler bearing operation. With proper reliefs in place, these bearings can be easily re-lubricated. However, with limited protection from contamination the entire bearing system must be designed to protect the bearing itself from contamination as well as designed to contain the grease in the bearing cavity.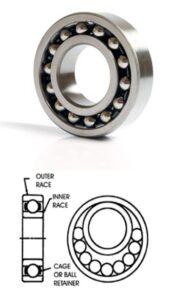 Bearing Isolator
Sometimes referred to as an Inpro/Seal(R), a rotating labyrinth seal is designed to protect the bearings. Before dirt, water or other contaminates can get from the atmosphere to the bearing it must pass through a labyrinth where it is subjected to centrifugal and gravitational forces. Contaminants are collected in a groove where it is expelled back to the atmosphere through a port in the motor's stator. With a labyrinth seal installed with open bearings, the bearing is re-greasable as well as protection from environmental contamination.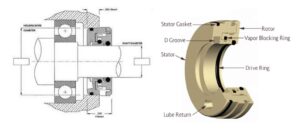 At HECO, we want our customers and clients to be well educated in their options. Bearings can be a major point of failure and frustration for end-users when the correct bearing is not used. That is the main reason we continue to as "Why?" when a motor is requested to be picked-up for repair. We want to know the information required to repair it the right way, the first time.
Posted in Equipment Management