HECO is Approved for EASA Accreditation Renewal
January 22, 2018
As part of EASA's Accreditation program, you must perform a self audit, annually, for two years after your third party audit that took place prior to receiving your Accreditation approval. HECO has just completed it's second internal self-audit.
We are pleased to announce that EASA has approved our internal self audit and we have officially extended our accreditation through 1/14/2019! We will be due for a third party audit in late 2018 in order to maintain our status as an EASA Accredited service center in 2019.
As of today's date there are only 108 Accredited service centers in the world. HECO was one of the early adapters of this program and has been accredited since January 2016.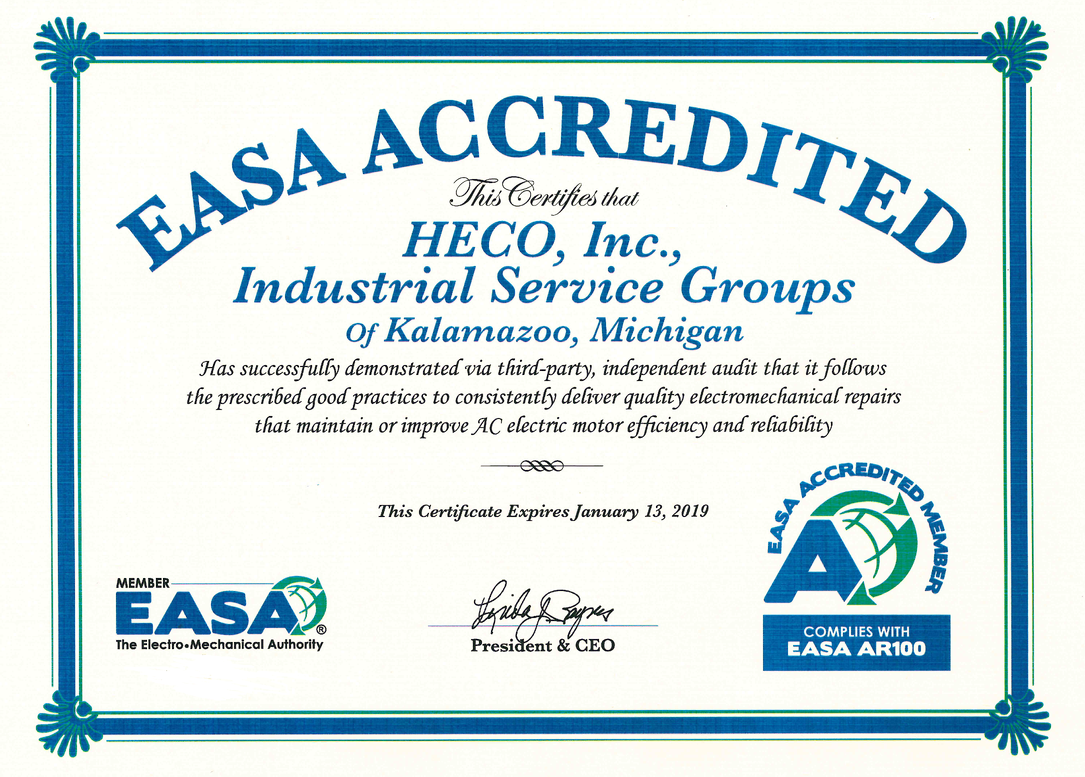 Posted in Uncategorized