5 Reasons why you should attend the 2018 RPM Symposium
July 18, 2018
The Reliability, Process, and Maintenance (RPM) Symposium, is a conference event that features industry leaders in the topics of process and innovation that assures the maintenance and reliability of industrial electric motors, automation components, and other rotating  equipment. The conference will engage attendees in discussions, learning sessions, and networking opportunities focused on what solutions are available so that companies can increase their reliability. This event will take place September 18 & 19, 2018 at the AirZoo in Kalamazoo, MI.
There are a variety of reasons that you should consider attending this great event, here are a few of them highlighted for you:
25 Educational Sessions to Choose From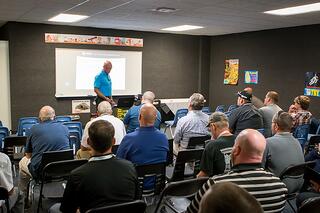 Thanks to the amazing sponsors of the RPM Symposium, there are over two dozen technical sessions that are being presented. From learning more about Electric motors, to bearing installation and maintenance, energy savings through filtration, vibration analysis introduction, etc. there are a variety of classes that can interest anyone related to maintenance or reliability in an industrial facility or plant. These topics are educational in nature and not just a sales pitch! See all of the sessions and the agenda by clicking here.
16 Vendors On the Exhibition Floor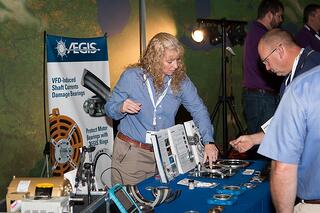 In addition to the 25 educational sessions, there are 16 vendor booths for the event. You can demonstrations on the sponsors/exhibitors products and unique solutions right at this event. see the inside of electric motors, bearing samples, shaft current demonstration, ultrasound probes, condition monitoring equipment, etc. right at the event during the designated time. This is a rare chance to talk to a variety of respected vendors in maintenance and reliability related fields. To see all of the vendors, please click here.
HECO Electric Motor Repair Shop Tour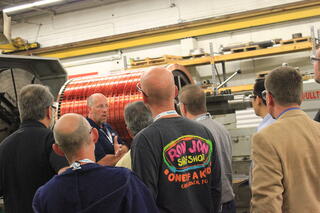 In addition to the educational presentations and the exhibition hall, you also have the opportunity to have a guided tour of HECO's electric motor shop in Kalamazoo, MI. You can see the full machine shop, motor windings, assembly and disassembly, new motor inventory, etc. You will see AC Motors, DC Motors, Medium & high voltage motors, low voltage motors, etc. A shuttle bus will be provided moving people from the AirZoo to HECO's facility. You can register for the tour, just like the educational presentations at www.rpmsymposium.com.
It's Located at The AirZoo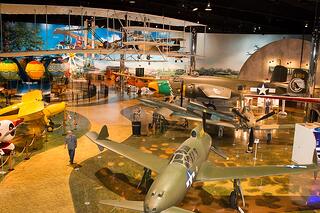 The Air Zoo is a highly charged, multi-sensory atmosphere that goes beyond anything you've ever seen. It's like no place else on Earth! Voted the "Best Place to Take Out-of-Towners" and "Best Place to Spend a Day with Your Family" three years in a row, the Air Zoo features more than 50 rare and historic aircraft, amusement park-style rides, Full-Motion Flight Simulators, RealD 3D/4D Missions Theater, as well as historical exhibits and educational activities. As an attendee at the RPM Symposium, you get full access to the AirZoo and all of the rides/exhibits. There are also guided tours of the AirZoo and the AirZoo Plane Restoration Facility. See more on the AirZoo at www.airzoo.org.
It's FREE and Based in the Midwest!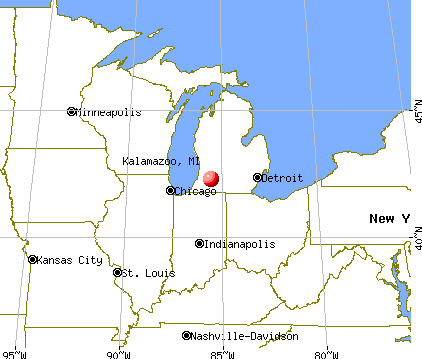 The RPM Symposium is a free event for attendees. All you have to do is visit the event website at www.rpmsymposium.com and register in advance. The RPM Symposium is the only annual, "always midwest" based conference that covers multiple industries relating to reliability and maintenance. Kalamazoo, MI is a great location to visit being roughly halfway between Chicago, IL and Detroit, MI right on Interstate-94. Its an easy trip from anywhere in Michigan, Indiana, Ohio, Illinois, Wisconsin, or Kentucky to take a quick car ride to Kalamazoo. There are blocks of hotel rooms reserved so you even get a discounted hotel stay!
If you are interested in attending the RPM Symposium, learn more or register today at: www.rpmsymposium.com.
Posted in Uncategorized