Equipment Storage & Warehousing
Fine-tune your inventory
What does HECO do to manage spares?
The only thing as bad as not having a spare when you need it, is having too many that aren't needed.
Whether the spares and equipment are stored on our site or yours, your spare management program will be custom to your needs, and could include:
Performing a benchmark assessment to compare your spares program to industry best practices
Recommending maximum/minimum inventory levels
Evaluating centralized vs. decentralized warehousing
Identifying & reporting "cross-over" assets
Reviewing storage practices
Implementing key performance indicators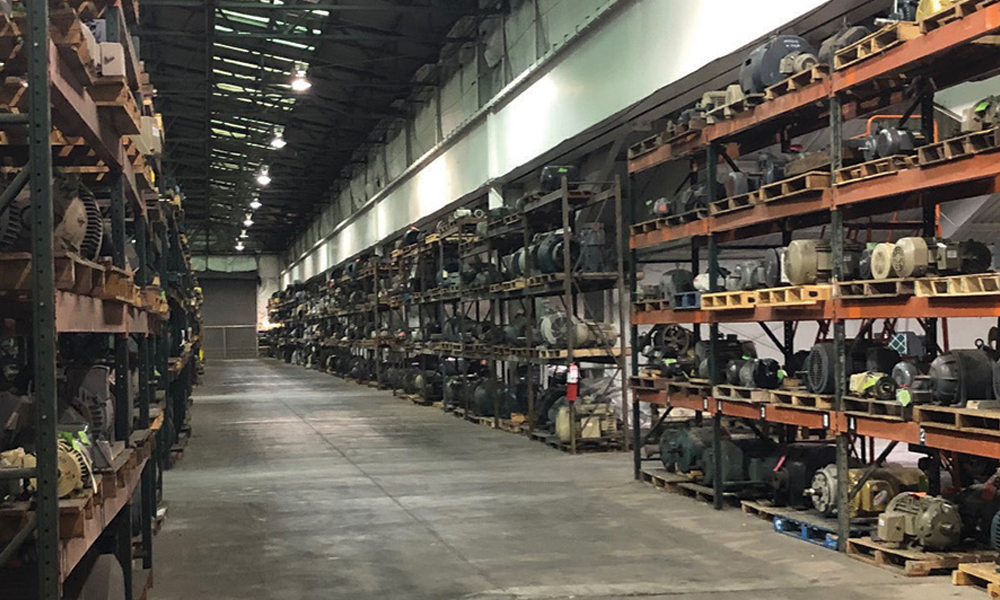 For years, HECO has managed spare motors for small firms as well Fortune 500 companies. We can do the same for you.
How To Get The Right Electric Motor
Download the Free E-book Today!
Get tips on selecting a shop that will help you minimize downtime and keep your plant running.
  View All E-books