HECO makes sure the repairs are done right the first time.
We manage the process so you don't have to.
Before any repair work begins, our first step is to audit and approve vendors based on their capabilities, then select the best one for you.
Once the most qualified vendor is chosen, HECO will pick up the equipment needing repair, deliver it to the vendor, give them the specs they have to meet, bring the equipment back when the repair is completed— then check and double-check to make sure it was done to our standards.
You don't have to worry about being correct; you don't have to worry about the specs being met. That's our job. And because the consequences for mistakes are on us, we'll do all we can to make sure they don't occur.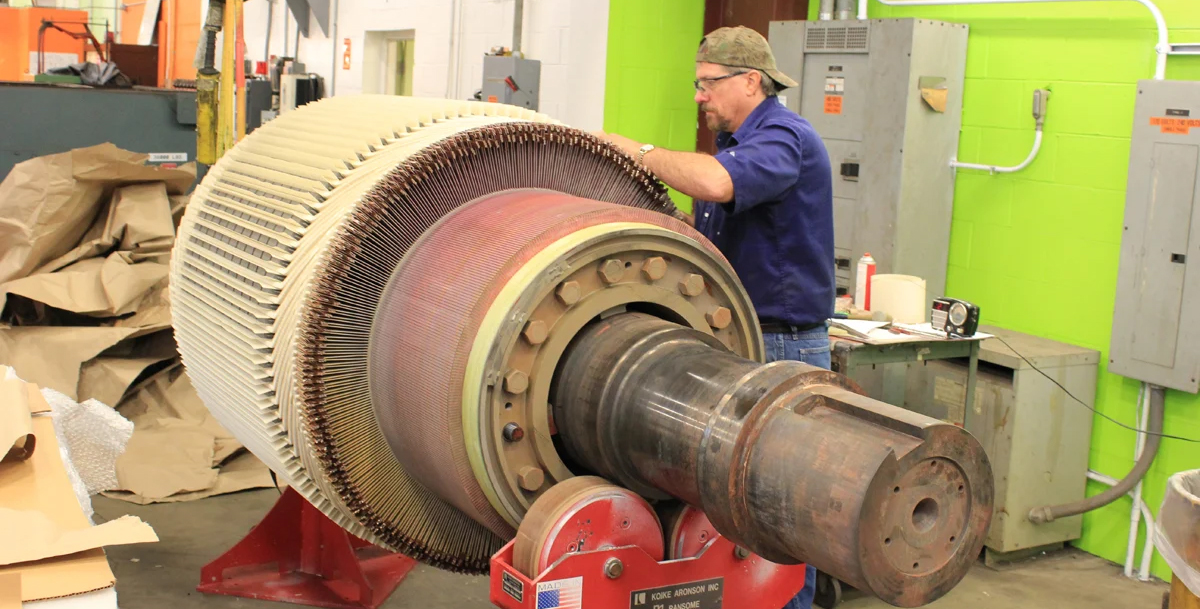 HECO Repair Management can include some or all of the following:
Implement corporate specifications with a focus on long term reliability.
Evaluate implementing incoming or "strip reports" for consistency.
Conduct partner survey and identification.
Establish pricing formula – Matrix if possible.
Determine "root cause" of failure evaluation.
Evaluate the entire powertrain system.
Determine repair v/s replacement breakpoint.
Implement documentation system utilizing TracRat software for repair history, inventory movements, and cause of failure tracking.
How To Get The Right Electric Motor
Download the Free E-book Today!
Get tips on selecting a shop that will help you minimize downtime and keep your plant running.
  View All E-books